14-20 JUNE 2021
​

​ONLINE
Learn about STEM, Innovation, Entrepreneurship and more!

​
14 Jun (Day 1)
11:30 AM — 12:30 PM A/Prof (Adj) NEO Kok Beng (Founder/CEO, Neo Aeronautics)
---
Founder/CEO of NEO Aeronautics, Prof Neo is an engineer, educator and entrepreneur who has successfully launched DeepTech ventures in MedTech, Fintech, GreenTech & Electronics. He has raised more than $20M funding and build companies to more than US$100 million valuation, and has worked in Silicon Valley & Shanghai He is an adjunct Professor with NUS Business, NUS Engineering and NUS Enterprise; and has been visiting innovation faculty with Harvard, Stanford, Tsinghua and the Indian School of Business.
Prof Neo is the recepient of the President's Design Award, Honorary Fellowship of ASEAN Federation of Engineering Organizations, and US Veterans' Affairs Innovation Initiative (VAi2) Award.
---
3:45 PM - 4:45 PM Chandruth Jayasiriwardena (Co-founder, Nimbus UAV)
---
Chandruth is a self-professed aviation geek. As a child, nothing was more exciting for him than to travel on every possible aircraft model. At an early age, he decided to pursue a career in aviation. Making every academic choice to bring himself closer to his goal, he earned his Bachelor of Engineering in Aerospace Systems with Honours and the skills to pay the bills.
He recently developed a further interest in Unmanned Aerial Vehicles(UAVs), innovating new ways to use UAVs in new industries to drone racing. His passion has grown to helping people, teams and organisations figure out how they can implement UAVs to make a positive impact.
---
---
15 Jun (Day 2)
2:15 PM — 03:15 PM Chow Kok Wah (Program Director at Institution of Engineers Singapore Academy)
---
Chow Kok Wah has more than 30 years of experience in airline engineering & maintenance operations in the Singapore Airlines Group. He had held senior management positions in Engineering and Cabin Crew in Singapore Airlines and in SIA Engineering Company.
Kok Wah's current focus is training. He is the Programme Director of the Institution of Engineers, Singapore Academy and is responsible for developing programmes for the continuing training of engineers.
Kok Wah graduated as a licensed aircraft maintenance engineer (Avionics) and subsequently earned his Bachelor of Engineering (Honours) in Electrical Engineering from Monash University, Australia. He is a Chartered Engineer (Aerospace), a Member of the Panel of Experts, Association of Aerospace Industries (Singapore) and a Member of the Aerospace Engineering Technical Committee, Institution of Engineers Singapore.
---
3:45 PM — 4:45 PM Hon Lung Chu, Head of Singapore and BD Southeast Asia, Volocopter
---
Hon Lung Chu is currently the Head of Singapore and Business Development Southeast Asia for Volocopter, based in Singapore. In his role, Hon is responsible for launching Volocopter's first commercial air taxi service in Singapore. Before Volocopter, Hon was the Head of APAC Business Operations at AirMap, an Unmanned Traffic Management (UTM) company headquartered in Santa Monica, California. Hon has also worked at Rakuten, Twilio and Google in business and technical capacities across US and Asia. Hon has a B.S.E in Electrical and Computer Engineering from Duke University and MBA from Harvard Business School.
---
---
16 Jun (Day 3)
2:15 PM — 03:15 PM Robin Viva Thevathasan (Member, Panel of Experts, AAIS [Association of AerospaceIndustries Singapore])
---
Mr Thevathasan commenced his career in the European Aerospace Industry as a stress engineer from 1979 to 1983 (British Aerospace and Fokker Space). He then joined the Singapore Technologies* Group of companies in 1984 as an engineer with ST Aerospace (Engineering Department). There, he undertook various engineering functions (Senior Engineer - 1985, Principal Engineer – 1989) before moving on to undertake corporate functions (Corporate Planning Manager – 1991 & 1993, Regional Director (UK) – 1991, Assistant Vice President (Business Development) – 1994).
In 1995 he was appointed Vice President (Programmes & Development) for STA Engineering, with line responsibility for the operations of commercialised aircraft logistics programmes and Military Business Group Business Development.
In 1997, he assumed the role of Vice President (Strategic Planning) for ST Aerospace and in 1999 he broadened the scope of his corporate planning responsibilities to that of the ST Engineering Group.
In April 2000 he was seconded as Director (Industry Development) to the Defence Science & Technology Agency, a statutory board of the Singapore Ministry of Defence, where his role was to help develop, sustain and enhance local defence industrial strategic capabilities.
Completing his secondment in April 2004, he was appointed SVP Strategic Plans for ST Engineering, responsible for charting the corporate strategy for the ST Engineering Group, while concurrently up to January 2011 running Business Development for ST Aerospace which involved M&A, strategic alliances, new business directions and collaboration activities.
Mr. Thevathasan completed his full-time service in November 2016. From January 2017 - January 2018, Mr Thevathasan was Senior Vice President for Special Projects, responsible for Change Management aspects of a Group-wide shared services project. He has been consulting on local and international projects since January 2018.
He recently Chaired a COVID-19 Taskforce for AAIS to help manage issues affecting the aerospace industry resulting the pandemic.
---
3:45 PM — 4:45 PM Shawn Lee (Head of Innovation & Digital Solutions, Airbus)
---
Shawn has more than 19 years of experience working on innovation and digitalisation projects prior to joining Airbus in 2019. In his 19 years, some of his notable achievements include creating the first call-back platform helping travellers make cheaper calls back home and fraudulent calls detection platform helping telecommunication operators mitigate risks posed from fraudsters all around the world. Currently as the Head of Innovation & Digital Solutions in Airbus, Shawn is responsible for delivering customer success and satisfaction through adoption of our digital solutions and driving innovation in the region through regional partnerships and collaborations.
---
---
17 Jun (Day 4)
11:30 AM — 12:30 PM Hozefa Aziz Singaporewala (Founder and CEO of Duck Learning)
---
Mr Hozefa Aziz is the founder and CEO of Duck Learning, a Learning Solutions firm based in Singapore. Hozefa has been a STEM trainer for the last 10 years and is a certified STEM Teacher Trainer from the LEGO Education Academy in Demark. Hozefa has been instrumental in bringing solutions from the best EdTech companies to Singapore schools, such as LEGO Education, Arduino Education & Strawbees. A firm believer in developing 21st Century Competencies in students, Hozefa has been developing programmes and curriculum for schools which focus on hands-on learning and skill development.
---
3:45 PM — 4:45 PM Scottz Lip (Assistant director, Ngee Ann Polytechnic (School of Life Sciences and Chemical Technology))
---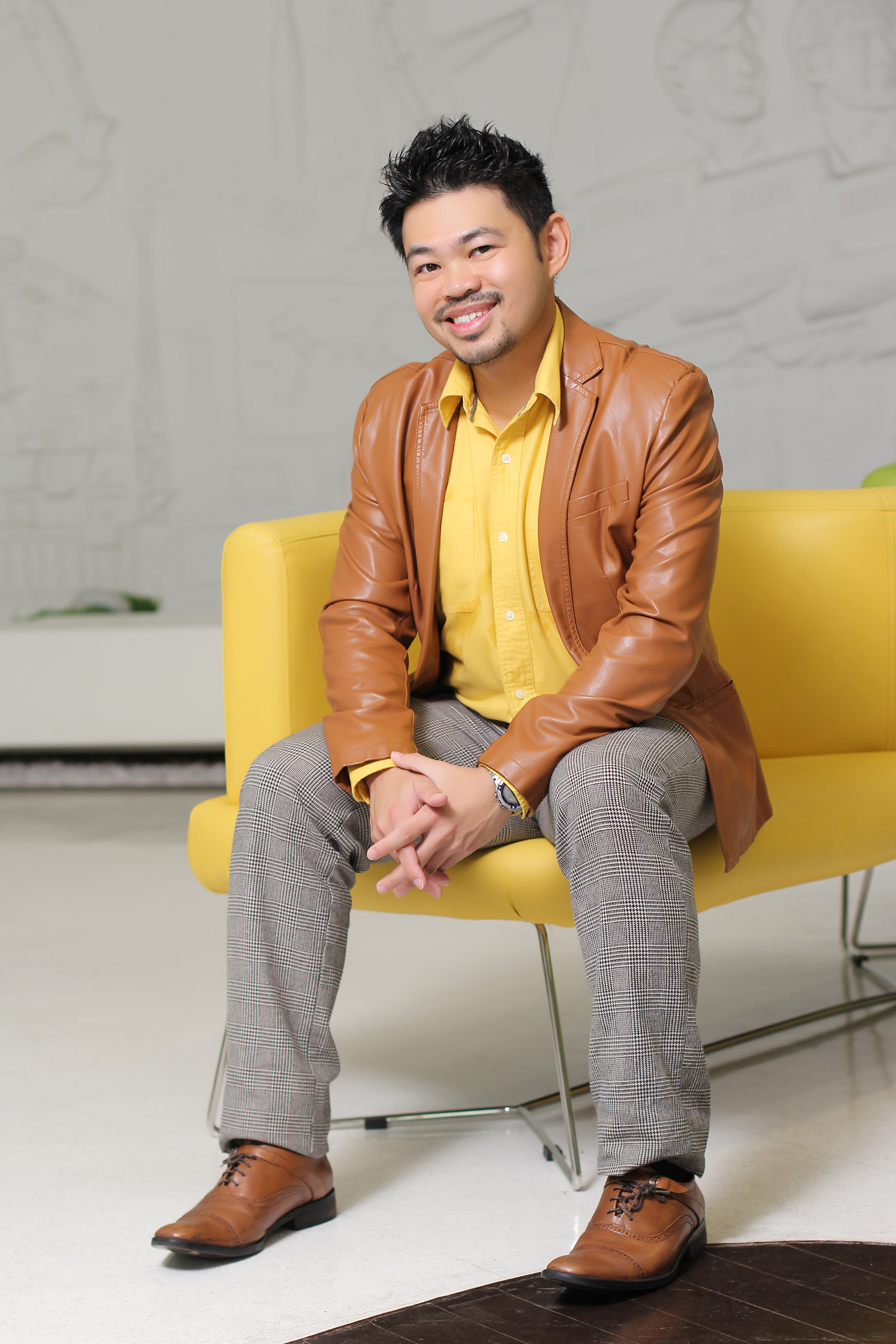 Scottz is the Assistant director at Ngee Ann polytechnic School of Life Sciences and Chemical Technology. He received the Ministry of Education's Outstanding Innovator Award in 2020. He is known for getting experts with different skillsets to team-up and come together to build products to solve complex problems. His most recent innovation is the design and prototype development of a smart cloud thermometer that can validate, authenticate and upload a person's temperature to the cloud using either facial recognition or their identify card as part of the COVID-19 surveillance system at the polytechnic. He is also the first in Singapore to put live male mosquitoes (wolbachia-infected) on a drone system to rapidly disrupt the mosquitoes' life cycle with a pending patent. He leads the school transformation in the area of SMAC and DARQ as part of the smart and eco-campus initiatives. He is an avid sailor, project management professional (PMI, USA) and a certified unmanned aircraft pilot.
---
2:15 PM — 03:15 PM Rajarshi Maiti (Materials Capability Acquisition Engineer, Rolls Royce)
---
Rajarshi Maiti (Raj) is a Repair Technology Engineer in the Civil Aerospace business of Rolls-Royce in Singapore. In this role, Raj develops, implements and manages aero-engines repair technologies and collaborations with other partners and government agencies. Raj joined Rolls-Royce in 2015 as a Manufacturing Technologist. He had also taken on the roles of managing Rolls-Royce's smart manufacturing programme; and as lifecycle engineer in the Rolls-Royce's service centre for airline customers. In addition, Raj had served as voluntary chairperson – over several terms – for the committee that delivers workplace well-being initiatives for colleagues. He remains an active volunteer for Rolls-Royce community and education outreach on STEM activities.
---
---
18 Jun (Day 5)
2:15 PM — 03:15 PM Nicolas ANG, CEO & Co-Founder of F-Drones
---
Mr Nicolas Ang cofounded F-drones in 2019, a company developing large-scale autonomous delivery drones for more efficient and sustainable maritime logistics. Previously, Nicolas was with Singapore Economic Development Board (EDB) for more than a decade. At EDB, he played key roles in shaping the transformation of Singapore's Marine & Offshore industry amid the COVID-19 pandemic and led the set-up of the Office for Space Technology & Industry (OSTIn) in 2013. In between, he spent 6 years in China and Australia, facilitating foreign investments into Singapore across multiple industry sectors. Nicolas graduated from the National University of Singapore, with Honors in Mechanical Engineering (Aeronautical).
---
11:30 AM - 12:30 AM Mr Ian Lam, General Manager at Schaeffler Aerospace (Singapore)
---
​
​Ian is currently the General Manager of Schaeffler Aerospace (Singapore) Pte Ltd where he manages a Part 145 MRO facility in Singapore and is responsible for the overall aerospace business strategy and development in Asia Pacific.

He has been in the commercial aerospace business since his graduation from National University of Singapore where he read Mechanical Engineering. He had worked for ST Engineering Aerospace and Satair (An Airbus Services Company) in both technical and commercial roles.

---
---
19 Jun (Day 6)
3:45 PM — 4:45 PM Ng Zhen Ning, CEO & Co-Founder of NuSpace Pte Ltd
---
Mr Ng Zhen Ning graduated from the National University of Singapore (NUS) in 2015 with a degree in Engineering Science Programme. He went on to join the defense industry working on classified projects before returning to NUS in 2017. While at NUS, he researched on Nanosatellite technologies as well as train engineering students, eventually spinning off the technology and started NuSpace, together with his co-founder Dr Luo Sha. NuSpace builds nanosatellites which are optimized for IoT applications, allowing low cost IoT connectivity service to be offered.
---
---
20 Jun (Day 7)
2:15 PM — 03:15 PM Simon GWOZDZ, Founder/CEO of Equatorial Space Systems Pte Ltd
---
Simon is an entrepreneur whose interests in rocket propulsion and orbital mechanics drove him to start Equatorial Space Systems during his undergraduate days at the National University of Singapore.
In a span of three years, Simon drove what started as a community initiative into a professional outfit by attracting top industry professionals into the endeavour, leading the way towards Southeast Asia's own access to space.
When not developing rockets or presenting his vision for ESS at a industry conferences and through mass media, Simon enjoys a variety of outdoor and athletic activities and sports including swimming, Krav Maga and hiking.
---
---